DENTOOLWORKS EOFY SUPA SALE 2015
Save up to 50% off selected products and receive BONUS gift card value at up to $300.00*
Orders over $500.00 - Receive FREE $50.00 Wish Gift Card
Orders over $1000.00 - Receive FREE $100.00 Wish Gift Card
Orders over $2000.00 - Receive FREE $200.00 Wish Gift Card
Orders over $3000.00 - Receive FREE $300.00 Wish Gift Card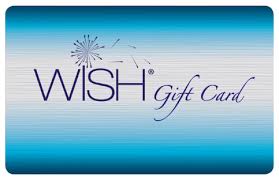 Wish gift card is valid at Woolworths, Big W, Masters Home Improvements, Thomas Dux, Cellarmasters, BWS and Dan Murphy's.

Dentoolworks Wish Gift Card redemption offer – Terms & Conditions:
1. Information on how to claim the Wish Gift Card redemption offer form part of these Terms & Conditions of offer. Participation in this promotion is deemed acceptance of these terms & conditions.
2. The Promoter is Dentoolworks, 23 Eastwood Ave Eastwood NSW 2122 (ABN 59 626 490 448)
3. Offer is only open to residents of Australia aged 18 years and over.
4. To be eligible, consumers must spend more than $500 in a single transaction to be eligible for a $50 Wish gift card (or more than $1000 for a $100 Wish gift card or more than $2000 for a $200 Wish gift card and more than $3000 for a $300 Wish gift card), between the 20th May 2015 and 30 June 2015 (inclusive). Any proof of purchase/tax invoice provided outside of these dates will not be accepted.
5. In order to make a valid claim, consumers must email or mail Dentoolworks, 23 Eastwood Ave Eastwood along with a copy of proof of purchase/tax invoice showing full payment. Failure to complete this form in full will lead to a rejection of the claim.
6. All redemption claims must be received no later than the 30th Junel 2015. The Promoter will not accept any claims after this date.
7. The Wish gift card will be issued by Dentoolworks within 10 working days of the fully completed redemption claim being received and validated.
8. The promoter does not accept responsibility for late, lost, damaged, stolen or misdirected mail. Incomplete, indecipherable, or illegible claims will be deemed invalid.
9. Claimants must retain a copy of their proof or purchase/tax invoice for their claim. Failure to produce the proof of purchase/tax invoice for the claim when requested may, in the absolute discretion of the Promoter, result in invalidation of the claimants claim and the forfeit of the any right to the Wish gift card.
10. Claims are not transferable, assignable or exchangeable for other goods or services including cash.
11. The promotion is applicable to selected products only.