Site news
Date added: 25/02/2014

Introducing Nic Tone Acrylic

Nic Tone acrylic the worlds most reliable and beautiful acrylic!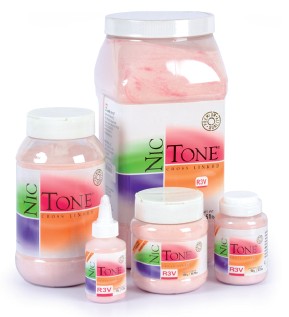 In the new age of CAD/CAM Milling technology, the all acrylic denture is still very relevant in today's treatment planning.
At Dentoolworks we recognise the importance of traditional acrylic material used to provide basic dental solutions and that's why we brought you the world's most reliable and beautiful Nic Tone Acrylic family.
Call 02 98745591 or click Acrylic & Resins for more information on the following acrylic products.
Heat Cure
Cold Cure
Orthodontic Acrylic
Tooth Shae Acrylic
Tray Base Acrylic
Hi Impact Acrylic